With two young kids in tow, having nice, slow meals is something I have yearned for a long time. Family meals outside are usually rather rushed, a test of our multi-tasking skills, with me handling AA and DaddySay ensuring EV gets her food, while making sure that they eat the right foods, and at the same time making sure we are fed ourselves too. If another family member is with us, the task gets slightly easier, though not necessarily so. iPads or iPhones to the rescue? Nah... We don't believe in that. I'd rather have a rushed meal than to leave my kids to the mercy of electronics. At least there's bonding.
Two Sundays ago, I had a wonderful opportunity to enjoy a slow brunch with some fellow mummy bloggers. Yes, without the kids, without the hubby. Awesome! We were invited to Outpost 903 Gastrobar, located along Bukit Timah Road, in a quiet enclave, away from the main hustle and bustle of the city.
At first, I was wondering where it was along this long stretch of road, even after looking up the road directory. I just knew to keep left after Six Avenue. DaddySay drove me there, and the moment I set eyes in the building, I recognised it.
What strikes one's attention when one approaches Outpost 903 Gastrobar is the water tank on the roof and the black and white mural wall. I found out that the tank was added to grab people's attention, and I think it has definitely successed in doing so. I couldn't help taking photos of it, as well as the exterior of this restaurant.
The hot weather and the welcoming shade of the restaurant beckoned me in.
Outpost 903 Gastrobar resides in a rare single storey shophouse. Named Tin Tee House, this shophouse was built in 1902 and is the oldest of such buildings in Singapore. Sitting inside such a historical building, one can't help but feel a sense of nostalgia, and yet loss. Nostalgia because of the heritage it represents, loss because no one seems to know much about the history. Who lived here back in the 1900s? What was this building used for? How and when did it become a dining venue? Its history seems to be lost with time.
The people behind Outpost 903 Gastrobar has done a good job of preserving that nostalgic feeling, amidst a casual and comfortable atmosphere. Lady boss Lin You Yi, who is also a presenter on Channel 8's Good Morning Singapore, has family roots in Vietnam, and much of the furniture is sourced from there.
Charming mismatched pieces with a story of their own blend with iconic decorative pieces such as a wired lamp, a beam originally from a railway track and wooden crates used to hold magazines, to create a dining atmosphere that is relaxed yet full of warmth. It's all done to keep the 'kampung spirit' says You Yi, who co-owns the gastrobar with her husband Alfred. It's no wonder we saw several families dining there, most likely nearby residents looking for a slow-paced afternoon chill out.
But yes, back to the Brunch. Sunday Brunch at Outpost 903 Gastrobar is served from 10am to 5pm, and a new menu has just been introduced.
We were served five main dishes, big, huge, humongous dishes that are perfect for sharing. In fact, seeing the price of each dish, I'd say that they are worth every penny, and you will see why.
My favourites were the Crabmeat Sandwich ($20) and Benedict Duo ($14). The former is a toasted broiche sandwich of crabmeat and cheddar cheese, served with a tomato soup dip, fries & salad. While the crabmeat was a tad on the dry side, probably because we mummy bloggers spent so much time photographing it instead of eating it, I found that the yummy, tangy dip more than made up for it. I couldn't get enough of it and even dipped the fries in it. I literally had to pull myself away from the delectable dip.
The popular breakfast dish usually comes in one style - either ham or bacon. Outpost 903's version offers the best of both worlds, on top of nicely baked mini ciabatta and topped with poached eggs. I usually prefer my yolks a bit more watery, but consistency of the poached eggs at Outpost 903 blend well with the texture of the bread and the saltiness of the meat. Together with the tanginess of the blueberry vinaigrette dressing on the salad, the dish was a balanced gastronomic delight.
Being a salad lover, I was glad I can opt for an all-salad side without the fries. Lovers of fries will like to know that they can too opt for an all-fries side, or even upgrade to truffle fries for a nominal top-up. Hmm…. Truffle fries!
Meat lovers will adore the other three dishes we had. The 903 Burger ($16) consists of homemade beef patty, lettuce, tomato, sweet onion and gherkins between toasted sesame buns. What a huge burger it was. It's definitely looks like something for two, not one. I'm not that much of a burger person, but I must say that the beef party is extremely succulent. What topped it off was that perfectly fried sunny side up, which completed a brilliant match.
If the homemade beef patty was delicious, check out the thinly sliced ribeye and pork bratwurst combination in the Cheesy Steak Sandwich ($20). Throw in some mozzarella and cheddar cheese and homemade tomato sauce, bite into it while sinking your teeth into fluffy, buttery ciabatta bread, and what you have is a wholesome, juicy, extremely cheesy sandwich. It's a great dish for sharing, as everyone will work together to finish every morsel of it. If a last piece still stands, and everyone is being their gracious self, though you know everyone just can't wait to bite into that last piece, go for it!! If you don't, someone else will. I promise you, it won't make you sick, even if you didn't eat the salad.
Macaroni and cheese usually comes in a plate right? No! At Outpost 903, it comes in a slice and in a sandwich. Confused? So were we, until we feasted our eyes on it. The folks here have tightly packed the macaroni and cheese together, allowing it to stick together. We think it was done in a baking tray of some sort. Then after it sets, slices of macaroni and cheese are cut up, and stacked together with streaky bacon, spicy tomato and soft pillowy brioche. It is a kaleidoscope of tastes that is at once cheesy, tangy, meaty and yeasty. It's an interpretation that makes the good old macaroni and cheese not only look plain, but taste plain.
Desserts are a lady's bane. How true that is! Though we were feeling quite full from the five dishes, we were eagerly anticipating the desserts and gleefully lifting our forks and knives when they arrived. The Chocolate Lava ($14) was popular, as expected, simply because it is chocolate. As some of you may know, I'm not exactly a chocolate lover (??!!??) but I must say that the Chocolate Lava at OutPost 903 is extremely yummy. It has a very light crust, with melt-in-your-mouth molten chocolate in the centre, which oozed out in just the right way for us eager mummies to take photos. The warmth of the chocolate matched perfectly with the freezing scoop of decadent vanilla ice cream, which I suspect is made from real vanilla bean (see those tiny black spots?). We scraped the plate clean. It's that yummy!
I reserve the best for last. Mango Float ($12) has to be my favourite for the day. It sounds like a drink, but it's not. It is actually layered graham biscuit and mango cream, made painstakingly and time-consumingly layer by layer, and topped with fresh mango slices. This Float is wonderfully light and refreshing and is a great dessert for a hot, sweltering afternoon. Hmm.. as I'm writing this, I'm wishing I have a slice just right next to me. I'll definitely be back to Outpost 903 for this.
Many places now serve a wide selection of beers. I'm happy to share that Outpost 903 features more than forty beers and ciders, along with a choice of wine and spirits. And with a TV installed, this makes Outpost 903 a great chill out place for watching sports, or even, as You Yi said, 'NDP'…
What better way to end a brunch with fellow mum bloggers than a group photo to reward us for our hard work of photo taking and food testing? And it was exactly what we did.
Quaint and intimate with a unique character of its own and food that's wholesome and hearty at the same time. That's the spirit of Outpost 903 Gastrobar, and truly reflects the inspiration behind the name Gastrobar, which is a portmanteau, or combination, of the words 'gastronomy' and bar'.
Outpost 903 Gastrobar
903 Bukit Timah Road
Singapore 589620
Tel: 6468 4903
Email: info@outpost903.com
Facebook: www.facebook.com/Outpost903
Opening hours
Mondays, Wednesdays & Thursday: 5pm to 12am
Fridays: 5pm to 2am
Saturdays: 3pm to 2am
Sundays: 10am to 12am
Closed on Tuesdays
Disclaimer: I was invited for a food tasting session at Outpost 903 Gastrobar. No monetary compensation was received. All opinions and images are my own.
Linking up with: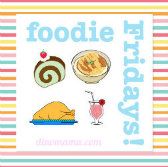 **************