Christmas is just 22 days away (what a nice number). We're excited, are you? Here are 5 simple Christmas crafts to do to prepare for the festive season.


Ice cream stick Christmas tree
This is an extremely easy craft that teaches shapes too. Here's what you need:

9 ice cream sticks
Pom poms, in a range of colours
Green crayon
Glue

First, colour the ice cream sticks on both sides with the green crayon. You can get those pre-coloured sticks, but I think getting the kid to colour the sticks themselves also lets them practice their motor skills. After the colouring isdone, I asked EV to put the sticks together into triangles. Here, it's a good opportunity to infuse some maths concepts, like multiplication by also asking how many sticks make one triangle, and how many triangles can we make in total. Glue the sticks together to make three triangles.



Then stack the three triangles on top of each other to make a tree, and glue them together. Add some pom poms for embellishment, and viola! It's done. Easy peasy!


Jolly holly wreath with pipe cleaners and pom poms
Here's a DIY wreath that also practises motor skills. You will need:


Christmas tree decoration about 1.5m in length (we got ours from Daiso)
Pipe cleaners, in a range of colours
Pom poms, in a range of colours.

Make a round circle with the Christmas tree decoration. We made three rounds and secured it with pipe cleaners. EV twirled different coloured pipe cleaners all around the wreath. Then we pasted pom poms on to it, and we had a jolly holly wreath that will take its place at our front door.


An awfully simple craft using a recycled cereal box. Here's what you need:

Recycled cereal box
Green and red paint
Cardboard pieces
Recycled toilet roll
Scissors

Firstly, cut out two Christmas tree shapes from the recycled cereal box. Then get painting using items ither than paint brushes. We used small cardboard pieces and recycled toilet roll to 'print' green and red paint on to the Christmas trees. EV didn't just print the shape of her cardboard piece; she also decided to use it like a brush and patiently painted the whole Christmas tree. AA on the other hand, decided to paint with the paint brush first, before proceeding to make round prints and hand prints.


Cardboard Christmas tree with felt glitter balls
This craft required some assistance from mummy to make the felt glitter balls. Other than that, it was a rather easy craft to do. You will need:

Recycled cardboard
Felt, in different colours, cut into circles
Glitter, in different colours
Green paint
Scissors
Glue

To make felt glitter ball, put glue on to a felt circle, then gently apply glitter, ensuring that the glitter covers most of the circle. Leave to dry.


Cut out a Christmas tree shape from the cardboard and paint it green. Leave it to dry.



Once all the individuals components are dry, simply paste the felt glitter balls to the green Christmas tree. Looks like this will be occupying a space in our living room.
Ho-ho-ho Christmas hat with pom poms
What's Christmas without a Christmas hat? Here's a simple one to do, and you'll need:


Red Christmas hat for children (we got ours from Daiso)
Pom poms, in a range of colours
Glue



Paste the pom poms on the hat, and then pop it on to your child's head. Instantly adds loads of Christmas fun. (The photo of AA is a little blur, but don't you think he looks so suave here?)



What Christmas crafts are you doing today?
*****
What is Play Learning Tuesday?
Play Learning Tuesday is a bi-weekly linky hosted by Toddly Mummy where bloggers are invited to share their child-friendly play, learning and craft activities. Taking part for the first time? You might like to read the guidelines
here
first.
Linking up with: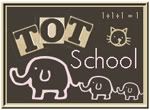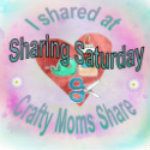 **********
Thank you for reading. If you like this post, please do connect with me on

Facebook, Instagram

and

Twitter

, so I can share our fun adventures, thoughts and exploits with you.