With a busy day looking after the kids and doing the housework, preparing a tasty, sumptuous and easy dinner can be a challenge. Especially with two young demanding kids who constantly want your attention. Before the kids, I could prepare and cook at one go. Now, I need to multitask, and break the dishes I want to cook into smaller manageable tasks that I can do throughout the day. Something that most mums do, I'm sure.
Though busy and tiring, with one thing happening one after the other without stopping, like clockwork, I enjoy cooking for my family, and seeing their happy faces when their hungry tummies are filled. It's very satisfying, if you know what I mean.
Today, I'm sharing two dishes that fits the above criteria that I've listed, and which are some of my kids' favourite food - Braised Pork Belly with Egg and Chinese Cabbage with Dried Scallop. And I will focus on the various steps that I took, from the time I started preparing to the serving of the dishes at 6pm. Firstly, the ingredients needed for each dish:
Braised Pork Belly with Egg
500g pork belly
6 hard boiled eggs
3 tbsp light soya sauce
2 tbsp dark soya sauce
1 tbsp Hua Diao wine
1 tsp corn flour
1 tsp Five Spice powder
1/2 cup water
Chinese Cabbage with Dried Scallops
500g Chinese Cabbage
10g dried scallops
1 tbsp fish sauce
1/4 cup water
Step by step method and time
9am - Purchase the pork belly. If it's frozen, take it out of the freezer and defrost.
11am - While AA was having his nap, and DaddySay was playing with EV, I cut up the pork belly into strips and boiled the eggs. Then I seasoned the pork with the dark soya sauce, light soya sauce, wine, corn flour and Five Spice powder, and let the seasoning set in in the fridge. After the eggs are cooked, I set it aside to cool.
2pm - Peel the eggs and put it in the fridge along with the seasoning pork. Wash and cut the Chinese Cabbage into strips.
3pm - Start cooking the pork belly. First, sear the pork with the stove fire on high. Once all the pork is browned, pour in the water and turn the flame to low, and let it braise slowly. After about 45 minutes to one hour, carefully put in the hard boiled eggs, and leave it to simmer for about another hour, or until the eggs attain a nice brown colour.
530pm - Soak the dried scallops in water for about 15 minutes. Heat a wok with some oil and put in the scallops. Fry until fragrant, and put in the cabbage. Add the water, and let the cabbage simmer. Once they turn soft, add the fish sauce.
6pm - Serve both dishes with some hot fragrant rice.
Simple home cooked fare that my whole family loved. That just makes me super happy. Now I can rest my tired head and body, provided the kids don't stir.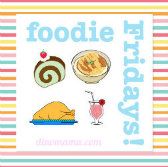 **********
Thank you for reading. If you like this post, please do connect with me on

Facebook, Instagram

and

Twitter

, so I can share our fun adventures, thoughts and exploits with you.